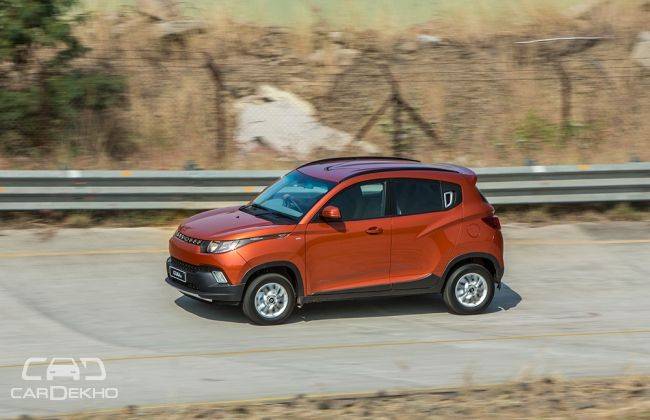 A few days back, Mahindra announced the number of bookings they have received for their latest car, the KUV 100. As confirmed by the manufacturer, the SUV-inspired hatchback has garnered over 21,000 bookings in about a month's time from the day of its launch. It was also reported that the KUV 100's website received 1.75 lac enquiries and 2.7 million visits. This is testimony to the popularity this little car has garnered in a short span of time and here are the three chief reasons for it.
THE LOOKS!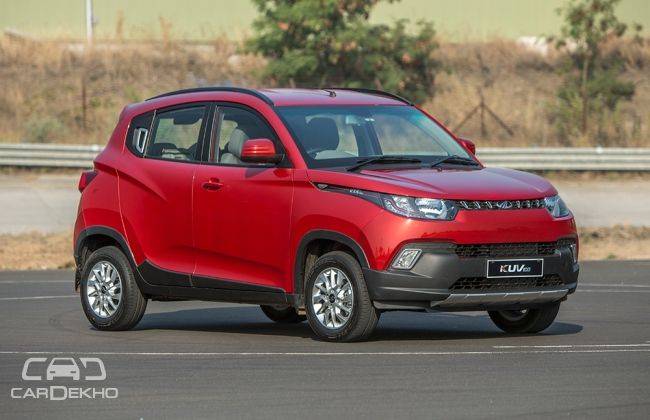 Mahindra KUV100 competes with cars including the Hyundai Grand i10, Ford Figo, Chevrolet Beat and others. While its competitors look like proper hatchbacks, just as they are meant to, the KUV looks butch like an SUV. A stubby nose, brawny facade with sleek headlamps, daytime running LEDs, tall boy stance and a high loading lip at its back - all of these lend it that SUV-ish appeal, which makes it look like it belongs to a segment above its own. This fulfills the aspirations of many buyers, who aim for a higher segment car with a price as good as the KUV's. 
This design revolution is working for a lot of manufacturers, not only in India but across the globe. The simplest example is the Renault KWID, which met with huge success here and will soon be available in other countries as well. Maruti Suzuki Ignis is another example that should be here in a short time.
THE FEATURES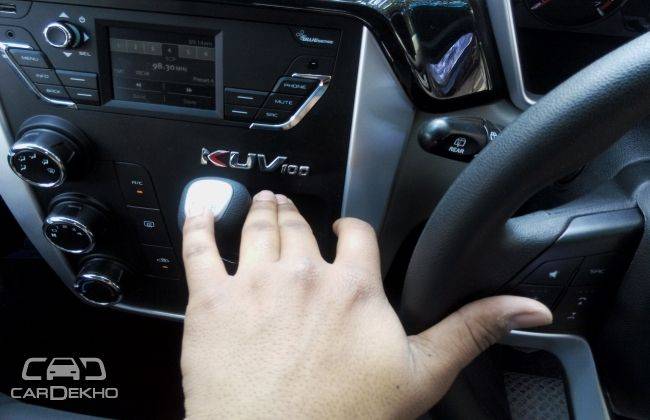 The KUV 100 is a feature-loaded car. It gets an infotainment system with Bluetooth connectivity, Mahindra Blue Sense app compatibility and has a 6-speaker audio system. Most of its competition gets 4 speakers. However, the sound quality of the KUV's 6 speakers is nothing to write about. Moreover, it gets a glove box chiller, LED lights for the interiors along with mood lights that are smartly placed in the door handle cutouts and puddle lamps under all four doors. In addition, the KUV also has a few tricks under its sleeve to save fuel. These include the Micro Hybrid engine start/stop technology and the diesel engine that comes with selectable modes including ECO (Economy) and PWR (Power).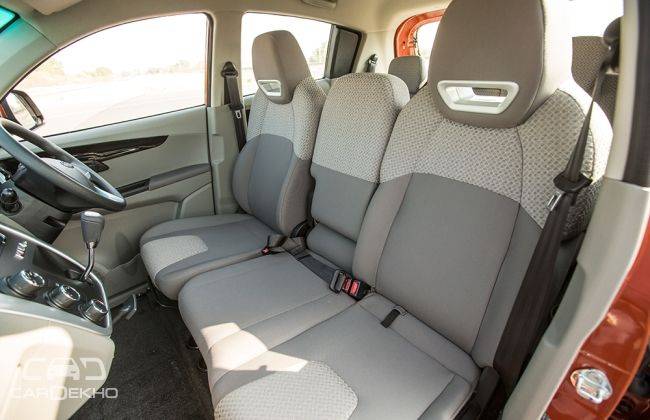 While many of these features are not uncommon, none of these is a game-changer. The optional 6 seat configuration stands out, though, courtesy the smartly placed gear lever, and lends an edge to the KUV over its competition.
SAFETY AND PRICE!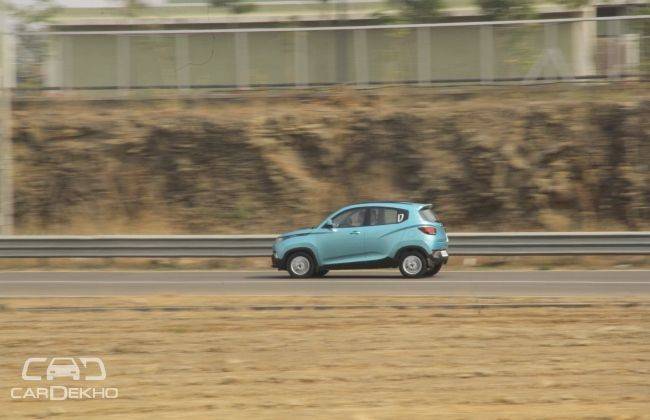 Standardising ABS and EBD across the variant lineup of KUV 100 is a welcome move by Mahindra. Moreover, the manufacturer also gives you the freedom to opt for dual airbags as an option. The icing on the KUV 100's cake is that you don't have to pay a fortune for it. The base petrol variant is priced at a humble INR 4.42 lac (ex-showroom, Pune). This isn't much? Especially when you consider the competition.
CaeDekho
3 things that made Mahindra KUV100 a success!