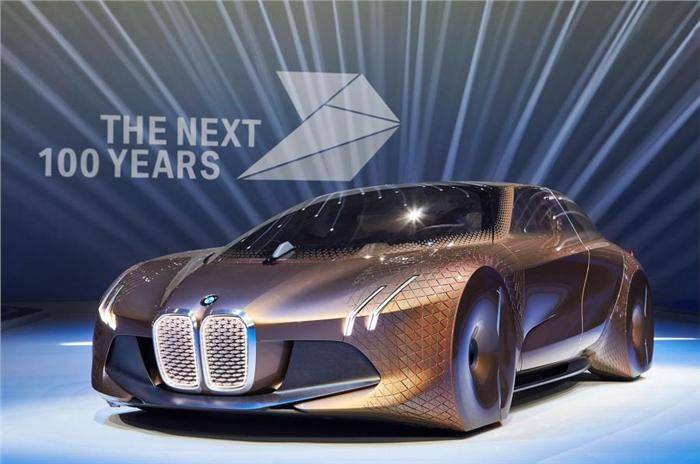 The big old German automaker is celebrating its 100th birthday by showcasing the future of their cars. BMW has taken the wraps off a self-driving concept, at its very first factory - which has now been converted into its Classic Department, in Munich, Germany. Called 'Vision Next 100', the concept showcases new construction and design techniques. It also incorporates digital interaction methods with autonomous driving technology, something that is already under development at BMW. The idea is simple; showcase what the car of the future will resemble.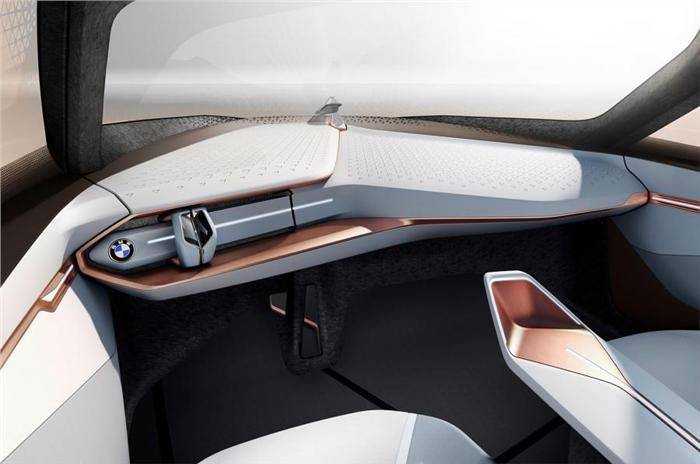 The concept is made using carbon fiber instead of  conventional steel / aluminum frames, to keep the weight in check. It also uses residual carbon fiber from forging large parts, thus promoting recycling. A spokesperson at BMW said, "At some point presses that punch out hundreds of steel parts may well become obsolete. Technologies such as rapid manufacturing and four-dimensional printing will produce not only components or objects but intelligent and networked materials."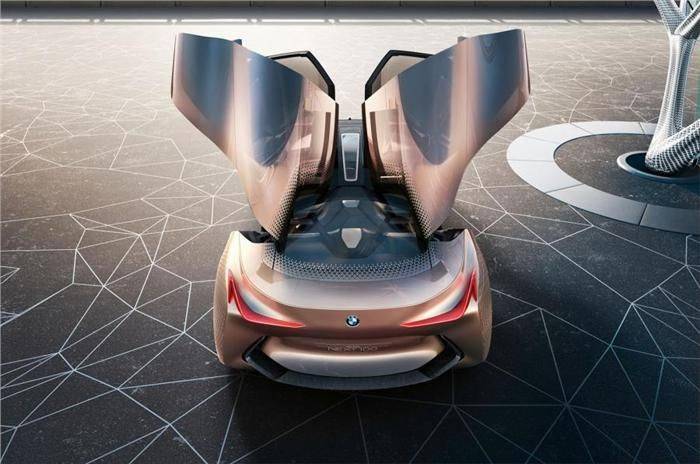 BMW hasn't revealed anything about the drive-train, but one can assume it to be an electric or fuel-cell driven. However, it would interesting to see how the manufacturer manages to dovetail the idea of autonomous driving, especially since it's tagline reads "Sheer Driving Pleasure".
The Vision 100 is the first amongst the four similarly-themed concepts that are under development at BMW - including their fully owned subsidiaries: Mini, Rolls-Royce and BMW Motorrad. BMW's Chairman, Harald Kruger, disclosed that the other three concepts will be revealed later this year.
 The design is radical and futuristic, as one expects from a BMW concept. The Vision 100 incorporates BMW's signature kidney grille and a silhouette that gives Kim Kardashian a run for her money. Our favorite aspect, however, has to be the wing style doors which open up as soon as the driver approaches the car. The interiors too, look futuristic and minimal. We love how the concept blends retro BMW touches with futuristic styling.
Here's wishing BMW, a very happy birthday!
BMW unveils Self-Driving Concept to Celebrate its 100th Anniversary
Car Dekho