The XC40 Will Be Volvo's Most Compact SUV Yet And Will Rival The Likes Of The Audi Q3, BMW X1 And Mercedes-Benz GLA
"We'll have the XC40 small SUV coming next year in India" - Tom von Bonsdorff, MD, Volvo India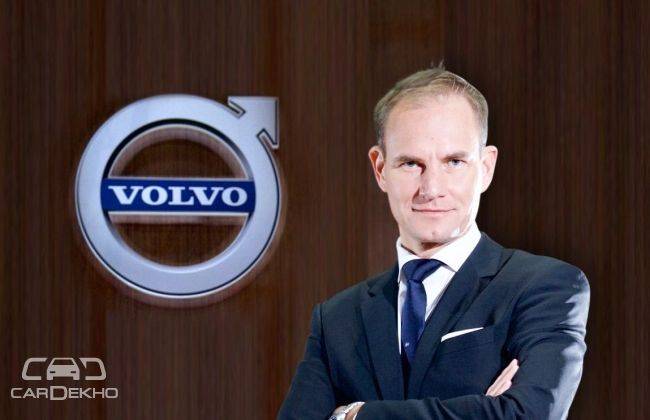 The Volvo XC40 was always coming to India. There is, after all, no reason why Volvo wouldn't launch it given the popularity of the compact luxury segment in India. And now that we have the official word, we're sure that it's heading our way next year.
The XC40 is a compact SUV and the first Volvo product in this segment. It was showcased in its concept form last year in Sweden. The XC40 is based on the new CMA platform that Volvo has jointly developed with Chinese carmaker Geely. The platform will serve as the base for compact Volvo cars and offers the flexibility to build cars with multiple powertrain options.
The XC40 will get petrol, diesel and hybrid avatars. We can expect Volvo to launch the XC40 in its diesel form in India first, followed by petrol and hybrid versions. Speaking about hybrids, Tom revealed that despite the high tax slab for hybrid cars under GST, Volvo will continue with its strategy to bring more hybrids to India in the future. Presently, Volvo has a plug-in hybrid version of the XC90 SUV in India which forms about 5 per cent of the total sales of the vehicle in the country.
Volvo's 40 series concept on which XC40 is based
The Volvo XC40 is expected to go on sale in some of the other markets later in 2017. It has already been captured testing outside India, and the test mules are in line with Volvo's current design language and sport the striking "Thor's Hammer"-style headlamps. Since most of us have been bowled over by almost all of Volvo's latest products, the XC40 will not be an exception, and it might turn out to be one of the more desirable compact luxury SUVs. We expect Volvo to showcase the XC40 at the Indian Auto Expo next year.
CarDekho
Confirmed: Volvo To Launch XC40 In India In 2018