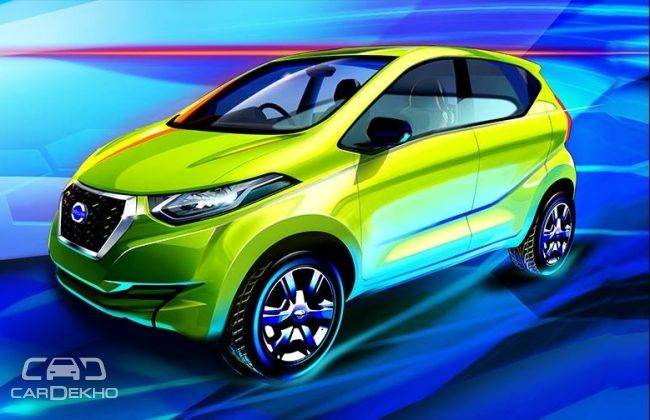 Datsun has started releasing teasers for its upcoming entry level hatchback, the RediGO. It will be based on the Kwid's CMF-A platform, but will be completely different from the baby Renault. Its concept avatar was spotted at the 2014 Auto Expo but, surprisingly, the outline of the production version remained true to the concept. The pricing will be similar to the Kwid's and the vehicle will use the same 800cc engine coupled to a 5-speed manual transmission.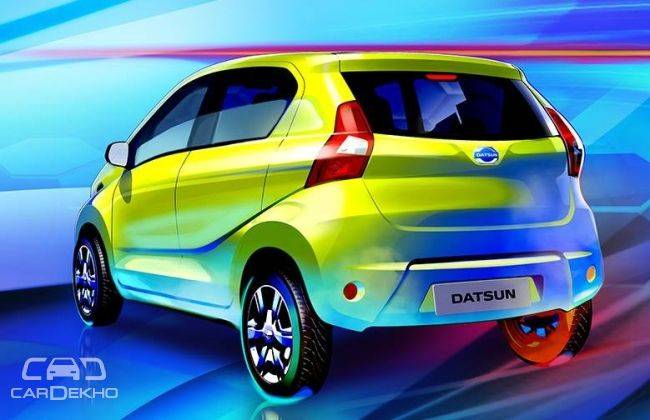 In order to make their products unique, auto manufacturers are trying hard to move away from the conventional path of car designs. Datsun too has done the same and the RediGO is expected to offer customers a refreshed choice in the entry level hatchback segment.
The car might not be as well equipped as the Kwid, since Datsun might plan to undercut the price of the Renault. So, its equipments will most likely be similar to the Alto800. This means that the RediGo could miss out on a touchscreen infotainment system and a digital instrument cluster, which were a huge hit with the Kwid. The baby Renault was launched at a surprising starting price of INR 2.56 lakh (ex-showroom, Delhi) and the RediGO will most likely be priced similarly.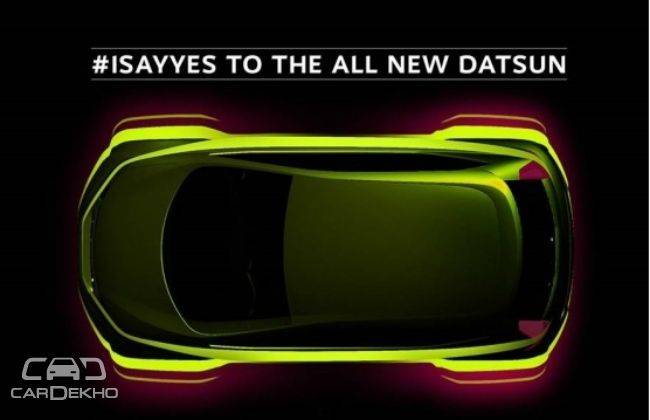 Like the Kwid, RediGo might also get a 1.0-litre variant, which expected to be introduced at a later stage. The 800cc motor in the RediGO is also expected to be the same as the Kwid, with similar output capacity of around 53bhp power and 72Nm of torque. It is ample for the small hatch and feels adequate for a city ride. However, on highways, this motor does feel a little breathless. The fuel economy in Renault's tune is clocked at 25.17 kmpl – the highest in the segment.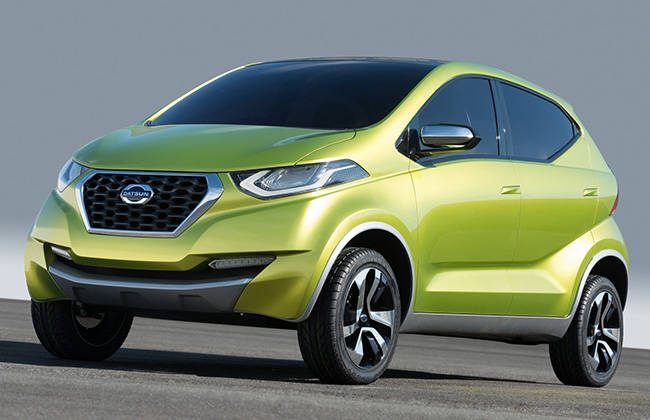 The 1.0-litre variant, if launched in RediGO, will address this power deficiency on highways, making this hatchback a good all-rounder. The Alto, the king of this segment, has 47bhp power and 69Nm torque, and thus feels a little shy of power in front of the Kwid and the same might be applied to the RediGo.
The unveiling of baby Datsun is scheduled to take place on 14 April 2016, and the market launch is expected to happen next month. Stay tuned to CarDekho for the launch updates.
CarDekho
Datsun RediGO Teased Again; Unveiling on April 14