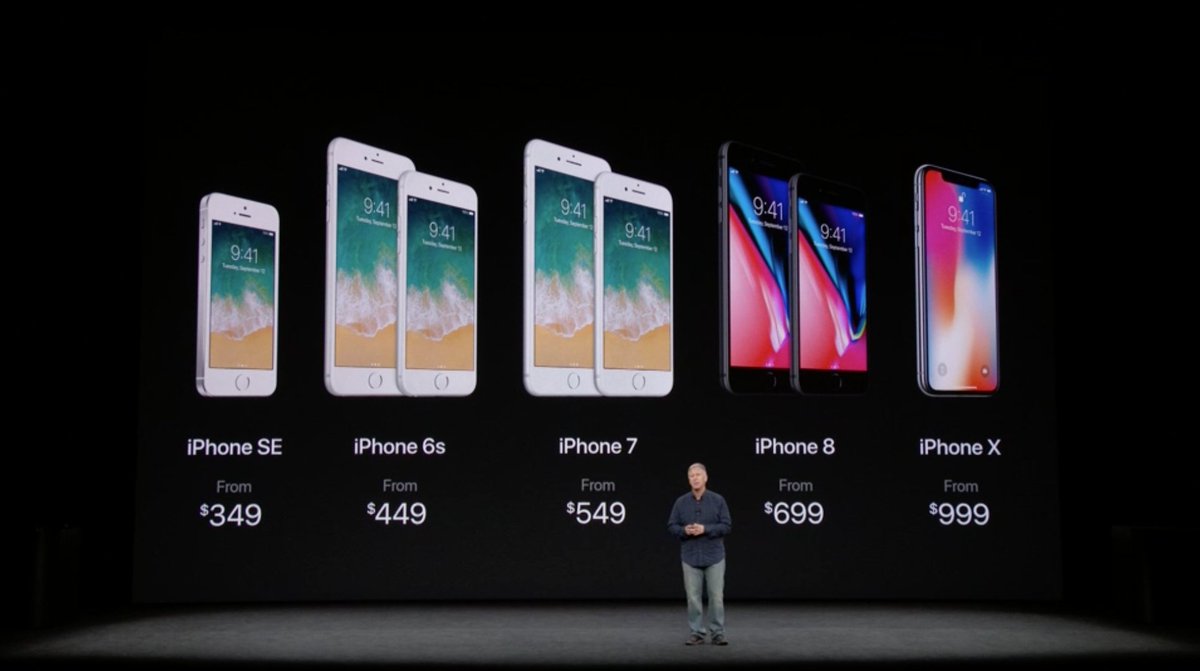 At Apple's big event today at the Steve Jobs Theater, Apple unveiled three new iPhones, the iPhone 8, the iPhone 8 Plus and the iPhone X.
"No other devices in our lifetime have had the impact on the world that the iPhone has," Apple CEO Tim Cook said today.
The iPhone 8 starts at $699 for a 64GB model and the iPhone 8 Plus starts at $799 for a 64GB model. Pre-orders start September 15 and will be available September 22.
The iPhone X starts at $999. Pre-orders start October 27 and will begin shipping November 3.
iPhone 8/iPhone 8 Plus: $699/$799
iPhone X: $999