The Honda Clarity FCV is already on sale in Japan and is being offered with a lease contract in California, USA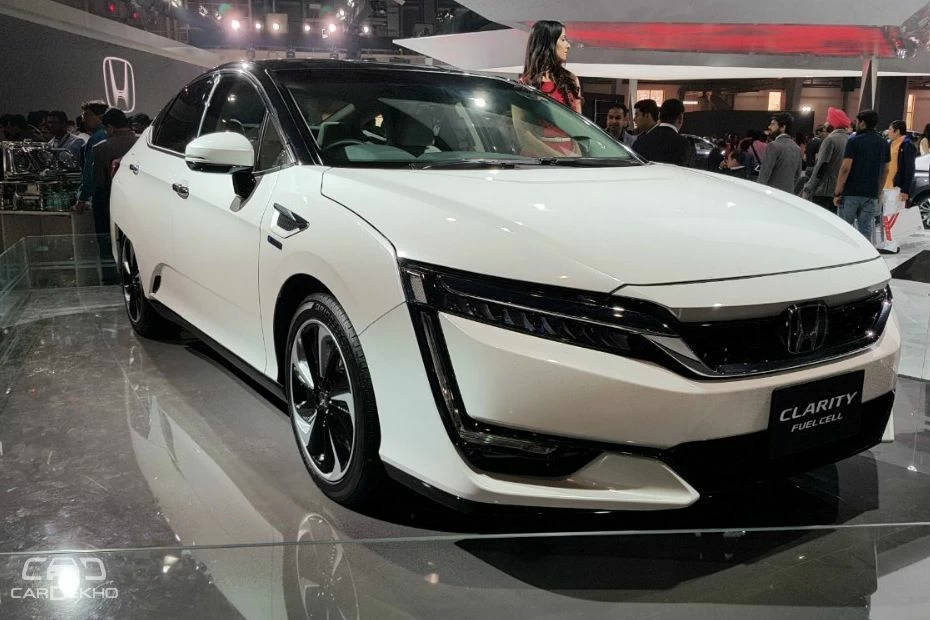 Honda has showcased the Clarity FCV at the ongoing Auto Expo 2018 along with various other new and updated models. The Clarity FCV is fuel cell-powered version of the 5-seat sedan, which is also available in Plug-in Hybrid and all-electric avatars. The Clarity FCV is the second generation of the hydrogen fuel cell-powered vehicles by the Japanese carmaker and was first launched in 2016. The first-gen FCV, the FCX Clarity, was introduced in 2008 and was available as a lease-only offering in Japan, USA and Europe.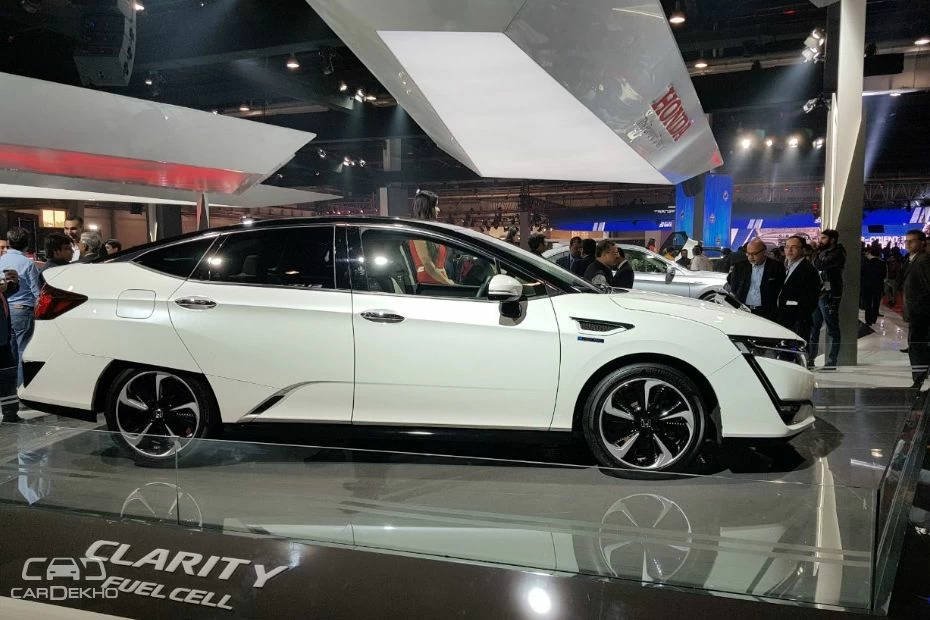 The Clarity FCV is powered by an AC synchronous motor which generates 174PS of power and 300Nm of torque and is paired with a single-speed, Direct-Drive Transmission. It draws power from a combination of a 103kW hydrogen fuel cell and a 346V lithium-ion battery. The hydrogen fuel cell is a Proton Exchange Membrane Fuel Cell which has an output of 103kW and a capacity of 33 litres. This version of the sedan has a fuel tank (Compressed Gaseous Hydrogen) capacity of 141 litres and has a claimed range of about 700km.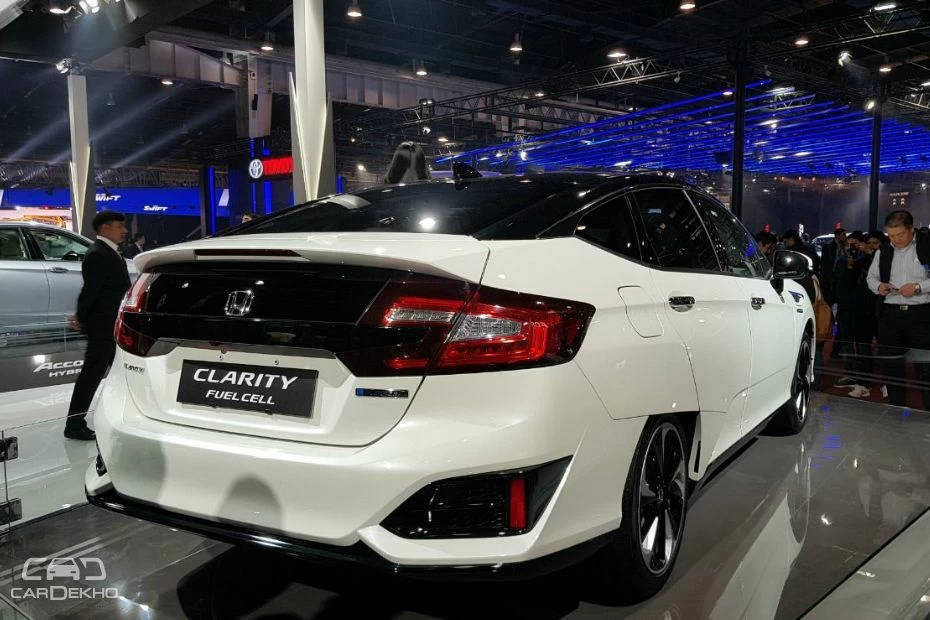 Being a fuel cell-powered vehicle, it is currently impossible to launch the Clarity FCV in India due to the absence of hydrogen filling stations in the country. Even in the US, the Clarity FCV is offered only in California, and that too with as a lease-only offering. In Japan, Honda retails the Clarity FCV with a price tag of 7,660,000 Yen (about Rs 45,15,519).
Also Read: Honda Working On EVs For India?
Tech Specs:
| | |
| --- | --- |
| POWERTRAIN | FUEL-CELL POWERED |
| Power | 174PS @ 4500-9028 rpm |
| Torque | 300Nm @ 0-3500 rpm |
| Transmission | Single-speed, Direct-drive transmission |
| Fuel Cell | Proton Exchange Membrane Fuel Cell |
| Fuel Cell Output | 103kW |
| Capacity | 33 litres |
| Fuel Tank Capacity (Compressed Gaseous Hydrogen) | 141 litres |
| Claimed Range | About 700km |