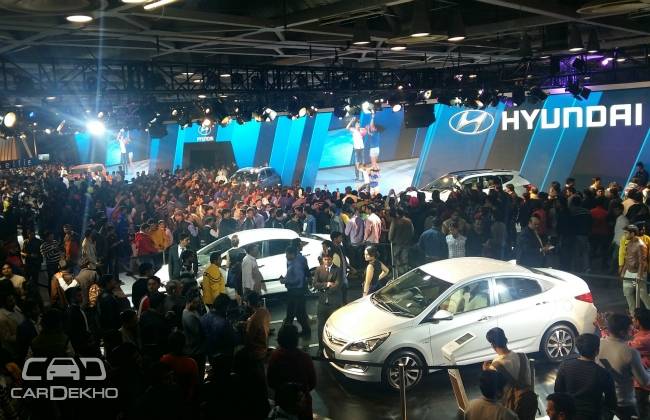 Hyundai's pavilion was one of the most diverse stalls of the Auto Expo. Besides Hyundai production cars, the stall had concepts, a Genesis brand crash test vehicle and various customer interactions like Mind Racing and Racing Motion Simulator. Hyundai has recorded over 5,00,000 visitors in its pavilion and 'Experience Hyundai'. The Hyundai showcase consisted of 17 cars including Tucson, HND- 14 (CARLINO) the sub-compact SUV concept, Hyundai N 2025 Vision Gran Turismo, Creta, Elite i20 and Grand i10. 
Speaking on Visitors at the Hyundai Pavilion, Mr Rakesh Srivastava, Sr. VP, Sales & Marketing, HMIL, said, "We are glad and enthused to see the over 5,00,000 visitors at Hyundai Pavilion at the Auto Expo to Experience Hyundai through multiple product showcase and engaging digital formats. The pavilion is themed on three core pillars of Design & Safety, Future Technology and Digitalization to enable visitors to understand Hyundai brand and experience Hyundai philosophy."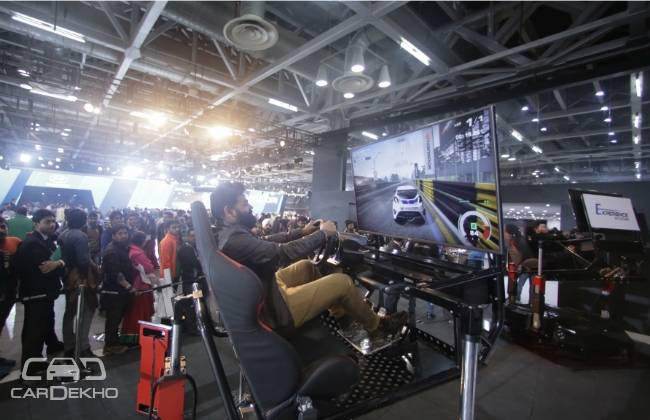 Apart from the cars, visitors enjoyed racing Simulators, Time Freeze Selfie and the Mind Race with their friends and family. Hyundai also issued over 10,000 children with certificates based on their learning of Road Traffic Safety in accordance with Hyundai's CSR initiative – 'Safe Move'. 'Mind Racing' was a multi-player, digital game that required the concentration levels of racers to race their slot cars. It uses a brainwave headset on a real time scoreboard. The 'Racing Motion Simulator' offered visitors an experience of being on a race track behind the wheel of Hyundai's racing car. The 'Time Freeze Selfie' let the visitors capture panoramic video shot of themselves at the Hyundai pavilion with the Hyundai N 2025 Vision Gran Turismo.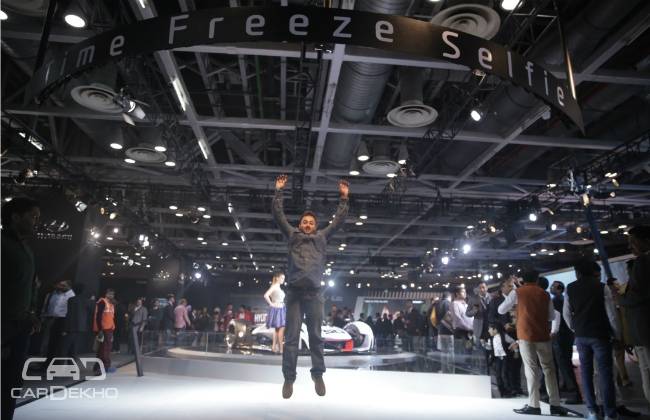 Speaking on Hyundai Pavilion Digital Engagement, Mr. Rakesh Srivastava, Sr. VP, Sales & Marketing-, HMIL, said, "We are delighted to receive an overwhelming response to the Hyundai Pavilion at the Auto Expo. Extending the 'Experience Hyundai' theme to the digital platforms, Hyundai offers unique, interactive and intuitive engagement to visitors. The pavilion is founded on three core pillars of Design & Safety, Future Technology and Digitalization to enable visitors to understand Hyundai brand and experience Hyundai philosophy."
CarDekho
Hyundai Registers over 5 lac visitors at the Auto Expo