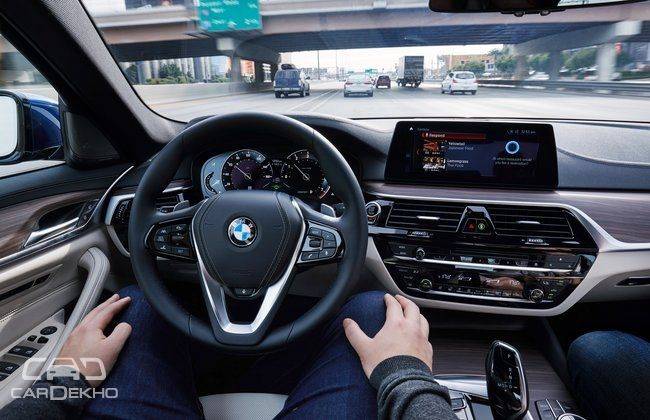 No, we aren't talking about hiring a well-trained chauffeur to ferry you in your swanky new 5 Series. BMW has built one that can drive around all by itself. Showcased at the ongoing Consumer Electronics Show (CES), the 'prototype' looks like any other 5 Series, save for the stickering, of course.
BMW claims that the driver can hand over complete control of the car – including acceleration, braking and steering – to the car itself. The German automaker hasn't explained the technology in detail, but does say that the self-driving is the combined output of the on-board sensors, the maps and the lane-keeping technology. "On specific route segments, drivers can hand over both longitudinal control tasks and lateral control to the assistance systems, which frees them up to concentrate on other activities," read a press release issued by the manufacturer.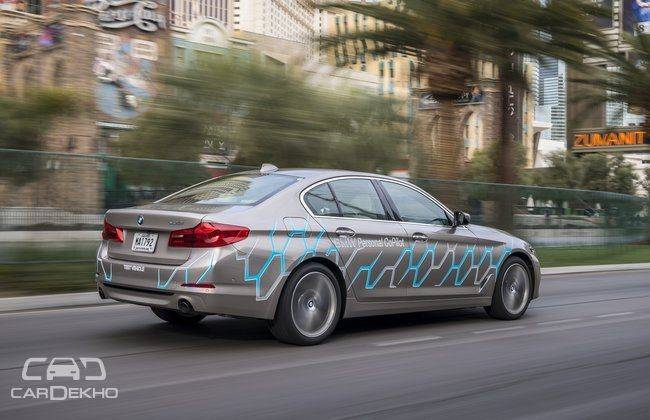 What 'other activities', you ask? Well, when the car is switched to 'Passenger Mode' (read: autonomous mode) it can tell the driver if he/she has enough time to watch a video on Amazon Prime. We're not kidding! The car is clever enough to dim out the interior lights and close the sunblinds when the rear passengers play video as well!
This is courtesy the 'BMW Connected' system that also lets you do other cool stuff, such as keeping a tab on your parked car by giving you a 360-degree view on your smartphone, and using Cortana (Microsoft's voice assistant) to help you reserve a table at a restaurant.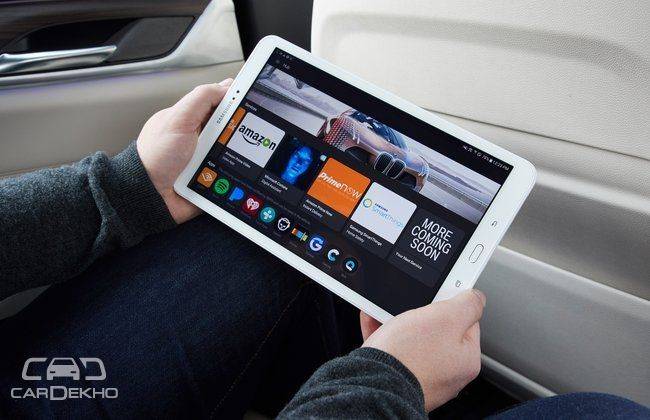 The final party trick is autonomous parking. The prototype links up to the parking area's management system, which notifies it of a reserved parking area. The driver has to simply drive to the drop-off point and alight from the car, post which, the car goes about parking itself.
CarDekho
Meet The BMW 5 Series That Doesn't Need You To Drive It!