Porsche will launch the latest iteration of the 911 range of sports cars on June 29, 2016. The car is iconic in its own right; it has been the poster boy for the Stuttgart-based automaker for the past five decades.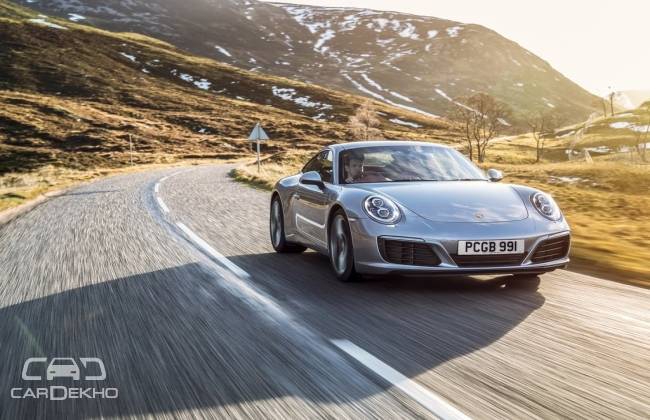 The legendary silhouette of the sportscar has been left untouched. The long nose, the sloping roof and the short tail are quintessentially 911. Visual updates include new headlamps with four-point daytime running lights, door handles without recess covers, a redesigned rear lid with vertical louvres and new rear lights. The interior gets a 7-inch touchscreen with navigation and Apple CarPlay. User inputs by handwriting are possible and smartphones can be connected to the system via Wi-Fi.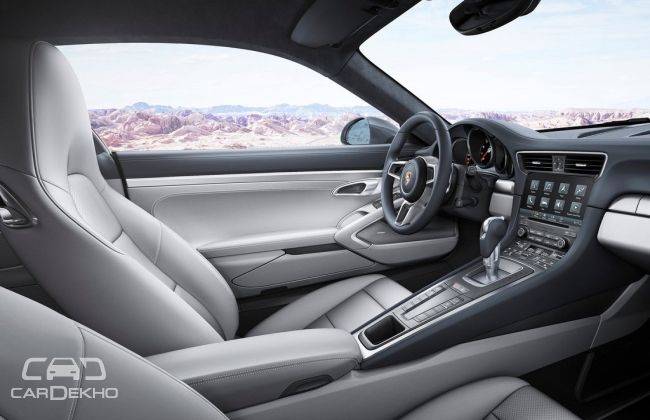 With the latest iteration, the 911 Carrera loses its trademark flat-six engine. Instead, it gets a 3.0-litre twin turbocharged motor, that produces 370PS of power and 450Nm of torque. A tuned-up version of the Carrera, called the Carrera S develops 420PS and 500Nm. The top of the line 911 Turbo features a 3.8-litre bi-turbo engine that lets it sprint to 100kmph in just 2.9 seconds. A convertible 'Cabriolet' version is likely to be on offer as well.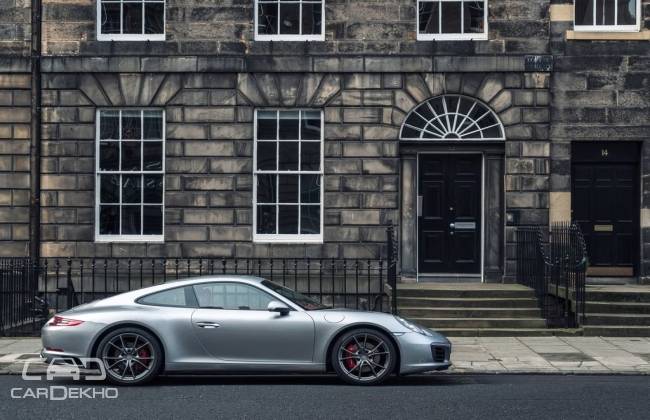 The sportscars will be imported as Completely Built Units (CBUs) into the country. We expect prices to start at around Rs 1.4 crore for the standard Carrera and go all the way up to Rs 3.0 crore for the top-spec 911 Turbo. At that price point, it will go up against the likes of the BMW M4 and the Mercedes-Benz C63 S AMG. 
CarDekho
Porsche To Launch Updated 911 Range on June 29