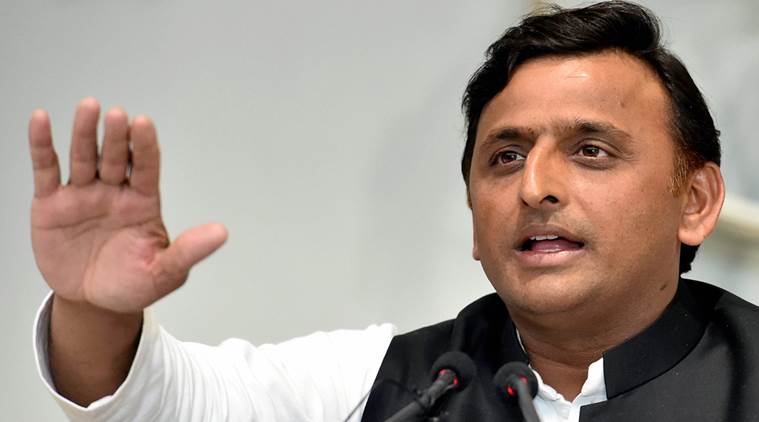 Lucknow, Dec 22: Several political leaders, including senior Bahujan Samaj Party leader and former Minister R.K. Chowdhary, Swami Omvesh, former MPs Kamal Prasad Rawat and Ram Shankar Bhargava joined the SP along with their supporters here on Friday.

Welcoming them, Samajwadi Party President Akhilesh Yadav said his party will oppose tooth and nail the Uttar Pradesh Control of Organised Crime Act (UPCOCA), a bill on which was passed by the assembly on Wednesday.

The former Chief Minister claimed that contrary to the Yogi Adityanath government's claim that the new law was aimed at controlling organised crime in the state, UPCOCA would in fact be used to "intimidate political opponents and harass innocent people". 

The Vidhan Sabha passed the bill after a brief debate on Wednesday, and it will now go to the Vidhan Parishad for approval. Once passed by the upper house, it would be sent to Governor Ram Naik for his signature, after which it will become a law.

"Law and order will never improve under Chief Minister Yogi Adityanath since Bharatiya Janata Party workers are running amok and running police stations in the state," the former Chief Minister said. 

He also took a dig at the state government's announcement to withdraw 20,000 "political cases" and pointed out that Adityanath himself was facing serious charges in many cases.

Akhilesh Yadav also condemned the BJP for its "narrow and divisive politics" through which, he said, the state and the country will reach nowhere. 

"In 2019 too, the way to Delhi (power at the Centre) will go through Uttar Pradesh and the BJP will be taught a lesson by the people," the SP chief said. 
 
IANS