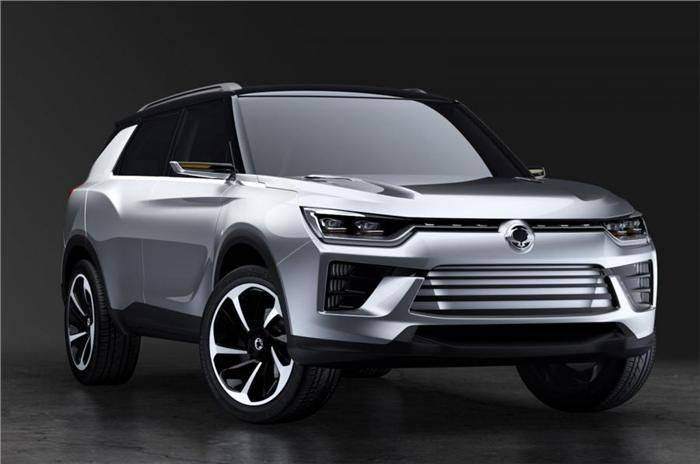 Ssangyong has taken the wraps off its SUV concept named SIV-2, at the Geneva Motor Show. The sporty concept sits above the Tivoli Crossover and will serve as a large size vehicle when brought to production. It is based upon the Smart Interface Vehicle concept which was showcased back in 2013 at this very motor show.
When it comes to the size of the SIV-2, it would revolve around that of the Nissan Qashqai. The exterior design could be related to the latest SUVs offered by Ssangyong. The major design highlights being sturdy lines that accentuate the minimalistic yet impactful appeal of the car. The signature rear haunch looks strong and lends it an outstanding persona. The front looks very symmetric with the headlamps joining the sleek grille and is complimented by the bumper scoops.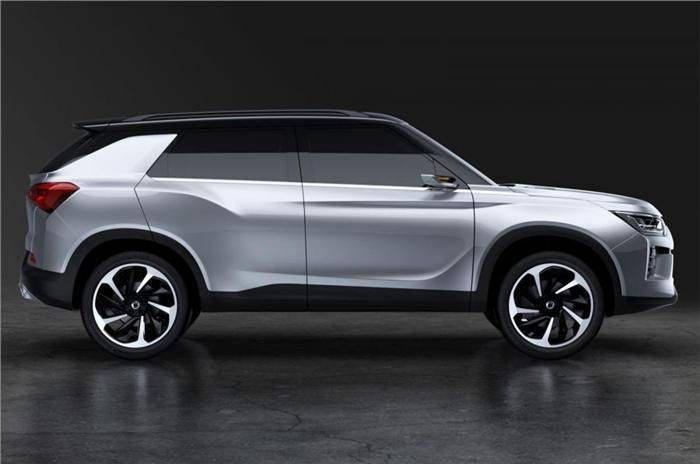 Moreover, Ssangyong says that the concept features lightweight bodywork and a low centre of gravity. Its spokesperson stated that "a chassis and suspension system that can be further developed to create alternative models with high-efficiency powertrain, such as HEV, PHEV and EVs to future-proof the SsangYong brand". For that matter, it might get a number of variants when the car comes into production in 2018.
Powering the SIV-2 will be a 1.5-litre turbo petrol motor assisted by a 48V mild-hybrid system and as the manufacturer explains, it would offer "quiet and efficient driving, reduced CO2 emissions and silent running when idling and at low speeds".
The insides of the concept are wrapped in Alcantara and Italian suede lining leather, a wood grain floor, bucket seats and illuminated decals on the side console and door panels that change according to the music being played.
CarDekho
Ssangyong SIV-2 Concept Unveiled at Geneva Motor Show