Known for its ruggedness, Tata Motors has achieved yet another milestone during the #GearedForGreat endurance run. The carmaker conducted tests on three of its models, namely, the Zest, the Bolt and the upcoming Tiago, and crossed 50,000 kms non-stop with each in just 18 days. While the Bolt and the Zest were tested for petrol variants, the Tiago was tested for the petrol as well as the diesel version. The run was conducted on the National Centre of Automotive Testing high-speed test track at the Vehicle Research and Development Establishment in Ahmednagar.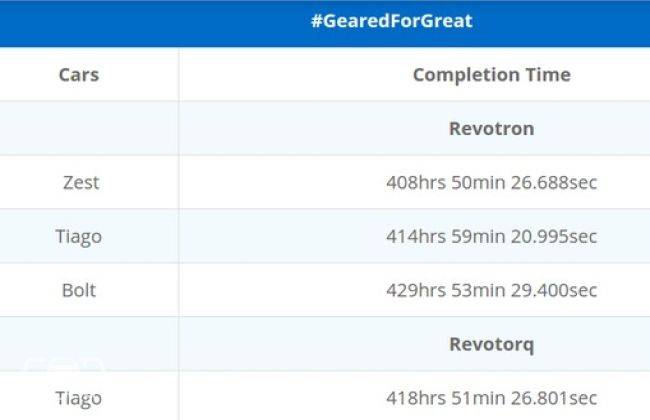 Delighted with the achievement, president of passenger vehicle business unit, Tata Motors, Mr. Mayank Pareek said, "We are thrilled to have successfully achieved the 50,000 km milestone; this indubitably showcases the technology and robustness of our new cars. TheGeared for Great challenge offered us a tremendous platform to display our commitment to bring exciting, high-performance, category defining cars to our customers". He further added, "Our Revotron and Revotorq engines are built to endure extreme performance and deliver a new level of driving experience and we are now bringing these engines into our new upcoming car, Tiago. This Asian record run demonstrates how our engines are among the most advanced drive systems currently available in the market."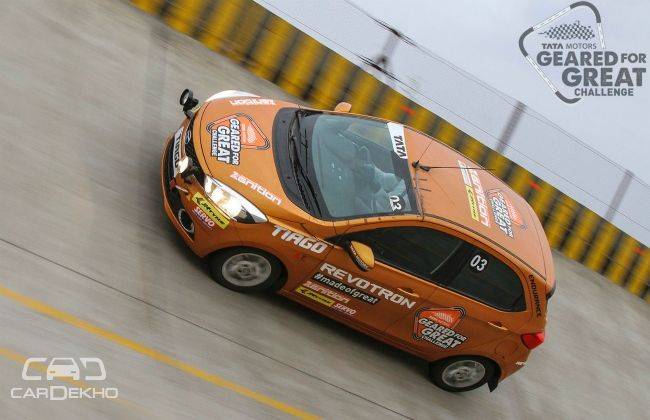 During the run, the average speed of the cars was 120 kmph, with the Bolt travelling at 131.7 kmph for the first 24 hours. This enabled it to cover 3161 kms, dislodging all its present achievements. The company set a total of 360 records at the event and is now the first Indian automaker to do so. The fuel economy was also tested under ideal conditions. While the Zest petrol and the Bolt petrol had mileage figures of 29.89 kmpl and 28.32 kmpl, respectively, numbers for the Tiago (both petrol and diesel) will be announced during its launch.
CarDekho
Tata Motors Sets 360 Records with the Tiago, the Zest and the Bolt