Three Kits In Total – Tuff, Expedition And Luxe; Standalone Accessories Will Be Available As Well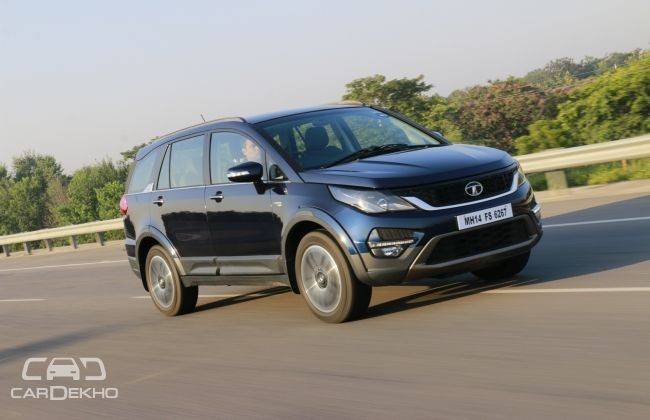 The Tata Hexa is slated for an official launch on January 18, 2017. It has been a few months since Tata unveiled the production-ready version of the Hexa, and everyone has been going gaga over it. News has now surfaced that Tata Motors will be offering optional add-on kits to customers. There are three kits in total – Tuff, Expedition and Luxe. Customers who don't want the entire kit can opt for standalone accessories as well.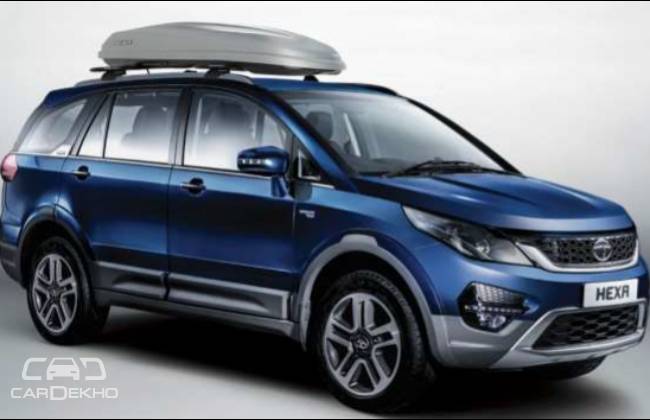 Let's begin with the Tuff kit. If opted for, customers will get a rooftop box, extra cladding on the front, side and rear skirts, wireless mobile phone charging tech under the front armrest, 3D mats, and a heads-up display. This kit is expected to cost around Rs 1.3 lakh in addition to the car's price.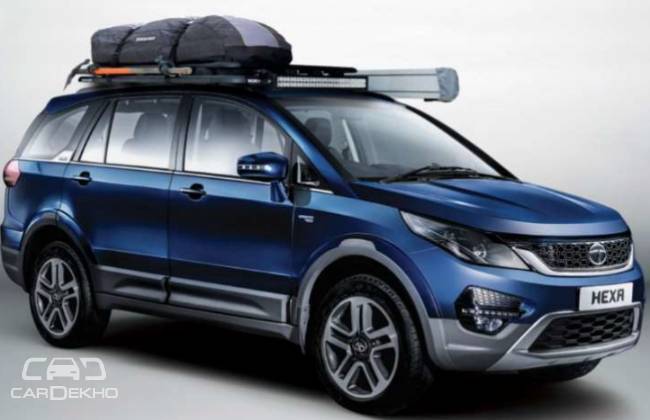 Next up is the Expedition kit. With this pack, Tata Motors will equip the Hexa with a rooftop platform, puddle lights, a shovel, 3D mats, a foldable canopy and a waterproof luggage bag. The expected price for this kit is around Rs 55,000.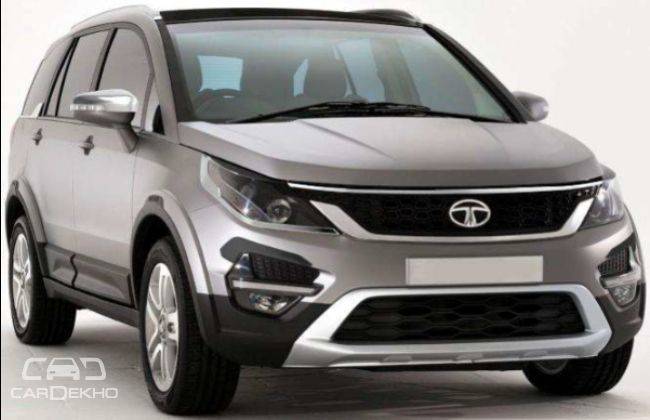 Finally there's the Luxe kit. It is likely to cost around Rs 40,000, but for your money, Tata Motors will provide chrome garnishing on the front grille, outside rear-view mirrors, headlamps, tailgate, tail lamps and body-side moulding. Apart from this, customers will get anti-skid mats on the dashboard, puddle lamps, chrome door handles, wireless mobile phone charging tech, carpets, illuminated front Tata logo and a chiller-cum-warmer.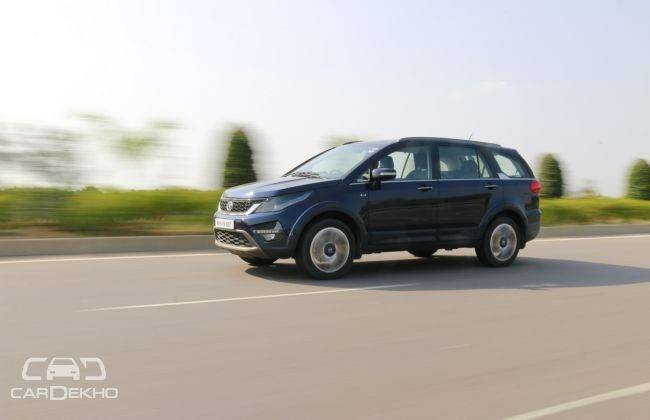 Other accessories, which haven't been included in any kits but can be opted for, include a three cycle-carrier attached to the tailgate, Art leather seat covers (black, tan and silver-black) and side-steps.
CarDekho
Tata Motors To Offer Optional Grooming Kits For Hexa