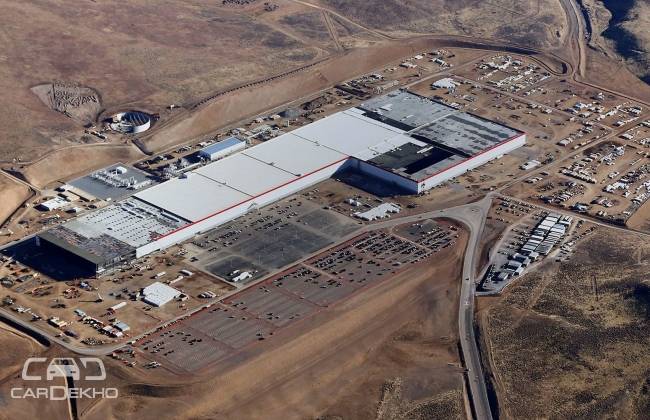 California-based all-electric automaker Tesla and Japanese electronics company Panasonic have started the mass production of lithium-ion battery cells at the Gigafactory in Nevada. Initially, the manufactured cells will be used for Tesla's Powerwall 2 and Powerpack 2 energy products. However, the company will start manufacturing cells for the upcoming Model 3 from the second quarter of 2017. Although the production of cells started in December 2016, they were being checked for qualification and the first cells to actually be used in products were manufactured on January 4, 2017.  
Named '2170 cell', the high-performance cylindrical cells have been jointly designed and engineered by Tesla and Panasonic. Tesla claims that the 2170 cell offers the best performance at the lowest production cost in an optimal form factor for both electric vehicles and energy products. By 2018, the Gigafactory will produce 35GWh/year of lithium-ion battery cells, which is nearly as much as the rest of the world's battery production combined.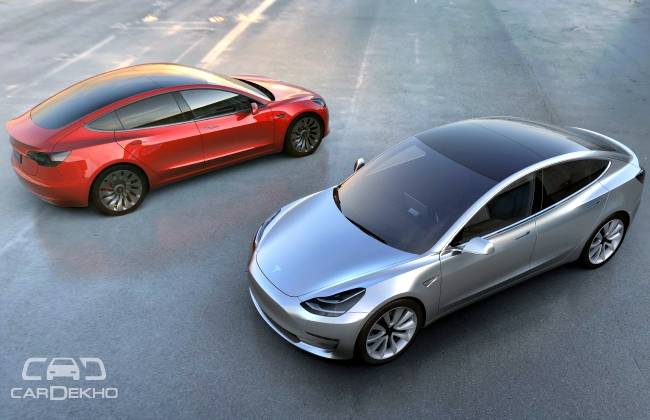 Currently, with a total of 1.9 million square feet of footprint, the Gigafactory is less than 30 per cent complete. Once complete, the Gigafactory will have the largest footprint of any building in the world and will provide direct employment to 6,500 people. Tesla claims that once the production of cells increases, the cost of cells will decline significantly thanks to economies of scale.
Tesla's CEO, Elon Musk, wants to establish more Gigafactories in the future. At a media event on July 26, 2016, the LA Times even quoted him as saying, "It makes sense to have a Gigafactory in Europe, one in China, one in India – wherever there is a huge demand for the product." Tesla currently offers two EVs in the international market – the SUV Model X and the sedan Model S. The production of its most affordable EV, the Model 3, will begin this year and it is likely to be introduced in India by late 2018.  
CarDekho
Tesla Starts Producing Batteries At The Gigafactory