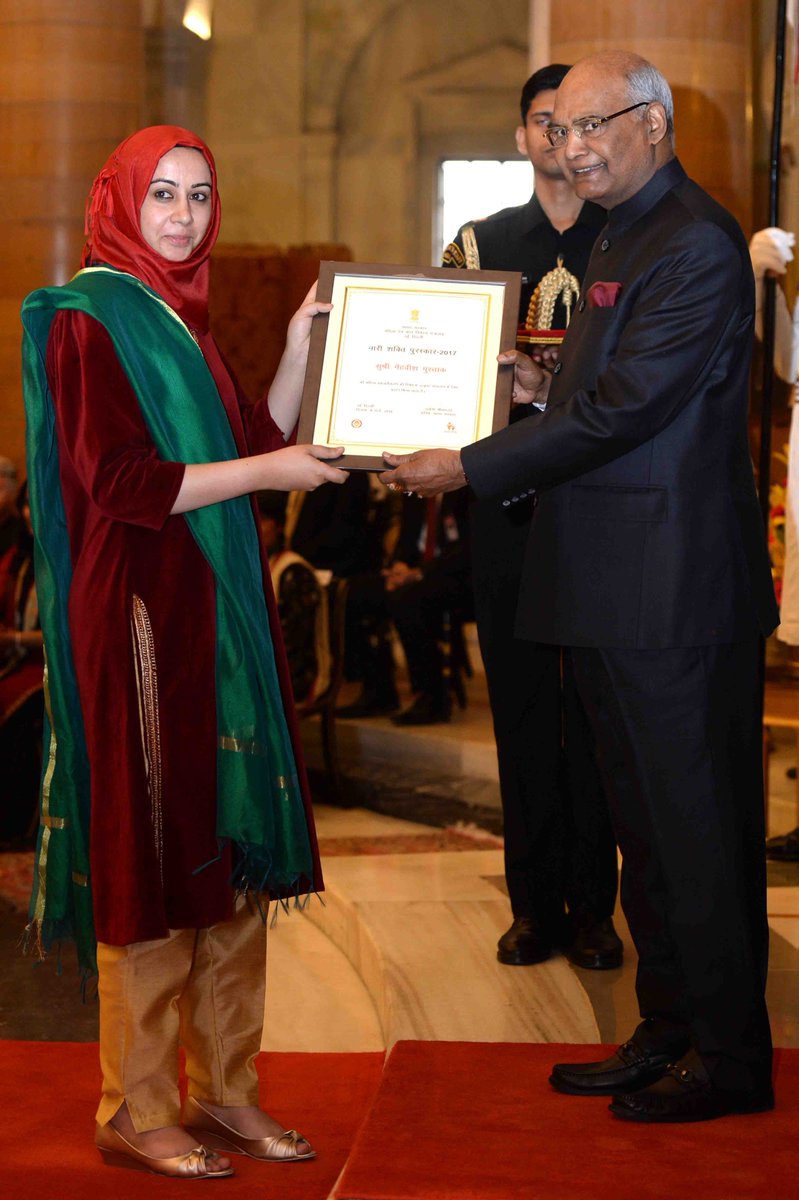 New Delhi, March 8: President Ram Nath Kovind on Thursday presented the "Nari Shakti Puraskar" here to 39 individual and institutional awardees from fields as diverse as sport, art, social work, science, conservation, agriculture, education, security, handicrafts and defence.

Many of the awardees have themselves faced severe discrimination and tragedies in their lives, but have risen above these hardships to empower themselves and help others along their journeys of empowerment.

They received certificates and cash prize of Rs 1 lakh each.

The awardees include Jayamma Bhandari, K. Syamalakumari, Sindhutai Sapkal, Raipur, Urmila Balawant Apte, Purnima Barman, Justice Gita Mittal among individuals and Beti Zindabad Bakery, AVANI Organization, One Stop Centre, Raipur among the organisations.

Jayamma Bhandari has been working for over 20 years to rehabilitate sex workers. She has rehabilitated over 1,000 sex workers and supports around 3,500 other sex workers. 

Over 3,500 children of sex workers have been provided vocational training through her efforts.

K. Syamalakumari is the first known female temple Mural Artist in Kerala. Traditionally, painting on temple walls is dominated by males. Syamalakumari has painted, preserved and restored traditional Mural Art in the temples of Kerala.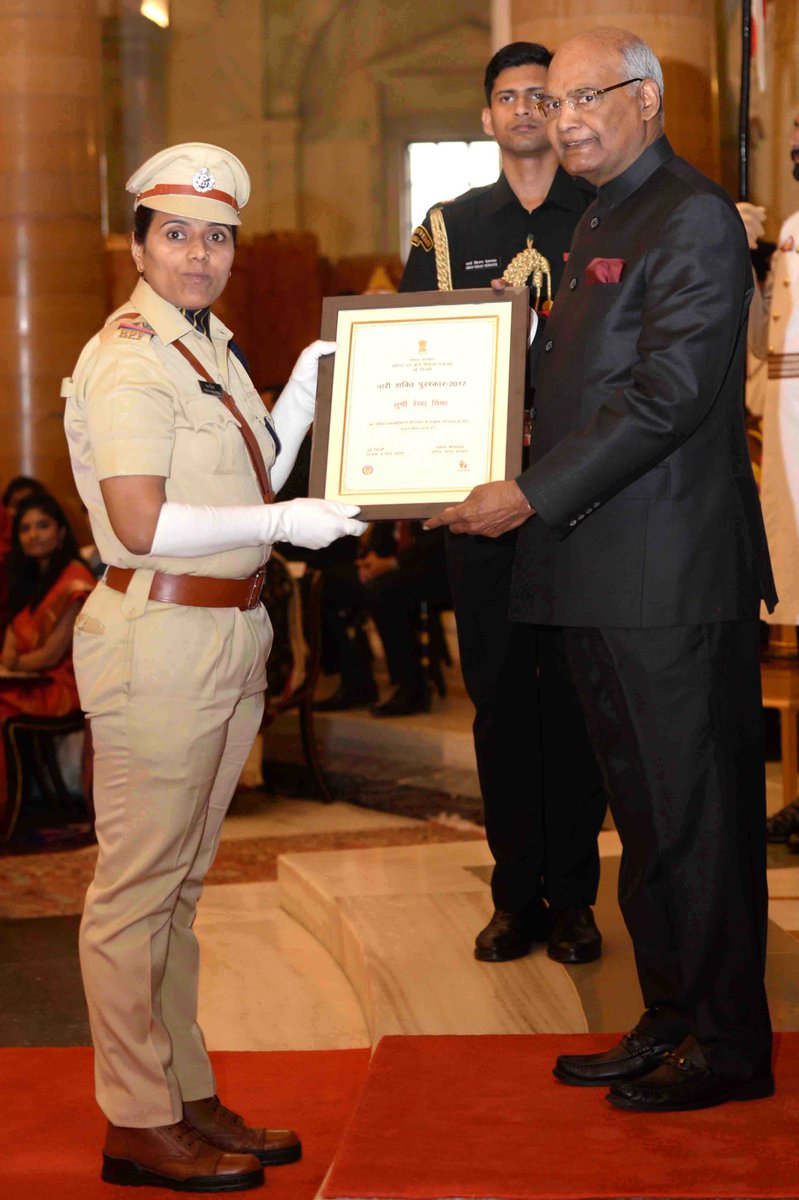 Sindhutai Sapkal has set up five large homes across Maharashtra for orphans by raising money through public lectures and private donation, the largest of which in Hadapsar Pune has 300 orphans in it. She also helps widows who are thrown out of their families. 

Urmila Balawant Apte is an advocate of women's rights and has spent decades working for the cause of gender equality. She founded the BhartiyaStree Shakti in 1988 where she worked to eradicate discrimination at all levels and recognise women's contribution to the family and nation-building. 

Purnima Barman is a wildlife biologist who has been making tremendous efforts to protect an endangered stork called 'Hargilla'. Around 1,200 of these birds remain today and about 800 of them reside in Assam.

To address these procedural bottlenecks and institutional barriers, Justice Mittal as a judge of the Delhi High Court spearheaded the Vulnerable Witness Project.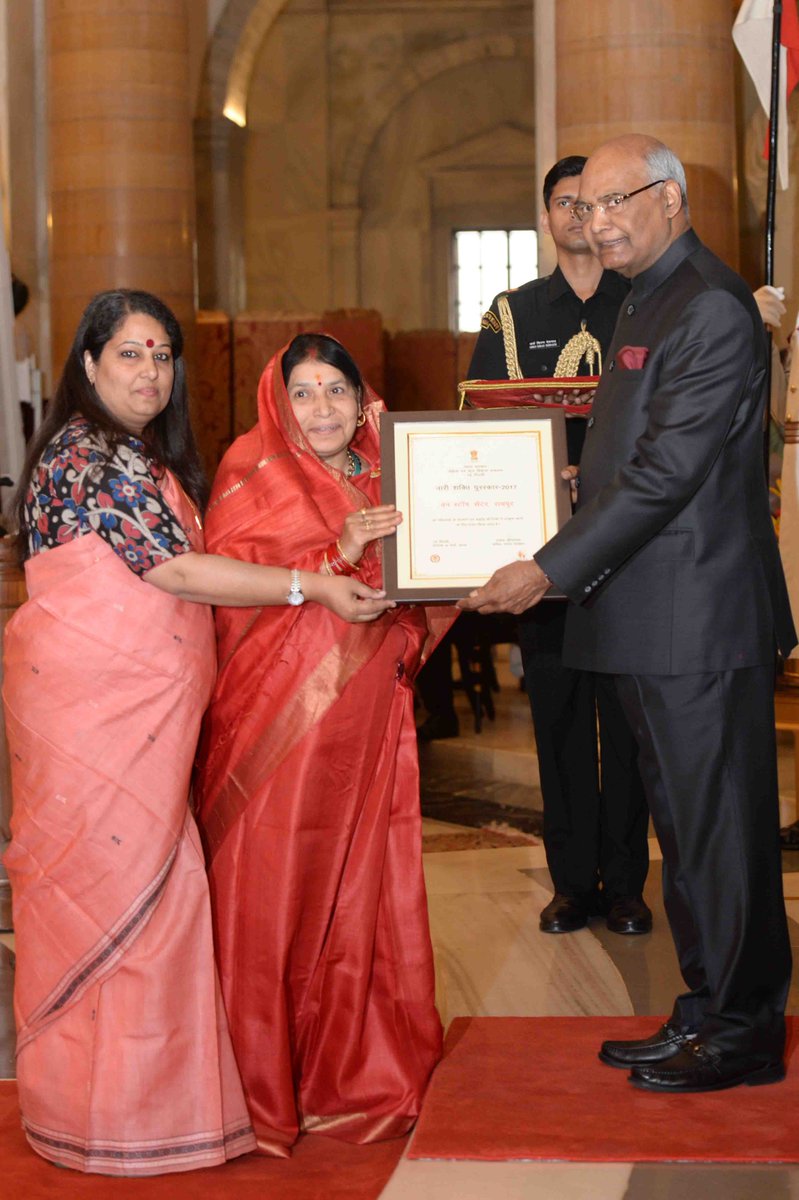 It emerged as an unparalleled example of jurisprudential intervention and judicial leadership in which the legal and institutional barriers for access to justice to women were removed.

In first of its kind, Chhattisgarh government has come up with a unique initiative of setting-up a bakery unit for survivors of human trafficking, as its pilot project under flagship of "Beti Zindabad" campaign in Jashpur. 

Started by Rashmi Bharati and Rajneesh Jain in 1997, AVANI in the Kumaon region of Uttarakhand, is a community built on the principles of sustainability and community-centric rural development programmes. 

One Stop Centre (OSC) -- "Sakhi" -- in Raipur, Chhattisgarh, provides 24/7 integrated services to women affected by violence, under one roof.

About 1,840 women have availed services at the centre, till date.
IANS